" A Negotiator can be his own best friend, or his own worst enemy. " Daniel Rutois
Independent Negotiator
Every day, thousands of negotiations take place in business
Some frequent situations include:
Business expansion into new markets (local or international).
Finding, evaluating and selecting new suppliers, vendors or distributors.
Acquiring a new business or one of your competitors.
Negotiating price and terms with a client.
And many, many more...
"Negotiations are a fact of life, and of business" Daniel Rutois
The negotiations' process is complex, especially in cross-border and cross-cultural situations
PROCESS
KEY FACTORS
Pre-Negotiation Planning

Identify Issues and Factors
Know yourself and your competition; information gathering
Develop Strategies and Tactics

Relationship Building

Feel out other party
Observe visual and non-visual cues
Understand styles and culture factors

Info Exchange

Share strategic and selective information
Analyze information, data and overall situation and dynamics
Revise strategy if needed

Persuasion

Critical to understand opponent's drivers
Style plays a huge role
Create opportunities to get to "win-win"

Agreement

Articulate elements and terms
Elaborate on key elements
Avoid break-downs

Closing

Constant communications
Maintain and develop relationship
Avoid "buyers" / "sellers" remorse

Post Closing

Ensure deal proceeds after closing
Adhere to timelines
Constant communications
Breakdowns and mistakes can occur in every step of the process
Common Negotiation Mistakes
Cultural Factors (not understanding culture).
Lack of establishing a strong relationship.
Inability to interpret non-verbal behavior.
Poor planning or poorly conceived strategy.
Wrong style.
Sticking to Corporate script / style.
Poor time management.
Lack or insufficient creativity.
Letting "egos" get in the way.
Unable to create value.
Communication gaps.
And many, many, more...
To prevent these mistakes and maximize the results of your negotiations we are introducing a new service
The Independent Negotiator
What is an Independent Negotiator?
A hands-on negotiation service for companies seeking to:
Expand into new markets,
Source new vendors,
Target new customer segments,
Negotiate with a foreign government,
Franchise a business,
Or simply close ANY deal on your behalf.
Benefits to Clients
The benefits to your business are many. Some key benefits include:
Targeted Negotiations - Different geographies, nationalities and companies have different cultures, which impact the negotiations' strategy and style. It's critical to adapt your style and technique for every negotiation. Only a master negotiator is skilled to so.
Financial Savings – By outsourcing, your company benefits from having no payroll expenses, no benefit costs, no up-front training costs, and circumvents all other financial costs associated with direct employment.
Financial Windfalls – In any high-stakes negotiations, there are a wide range of possible outcomes; the different results can represent thousands, or even millions of dollars. Sure, you or your employee could "get the job done," but might just leave a lot of money on the table.
Time to Market – Mr. Rutois' expertise will ensure that the negotiations process is streamlined, resulting in a quicker process, which represents both financial and non-monetary benefits.
Objectivity – Internal employees are often "blindsided" by their deep corporate knowledge, culture, styles. By having "blinders," they might often not explore out-of-the box possibilities. Mr. Rutois brings an objective perspective, which has consistently delivered results time and time again.
Imagine the possibilities if...
Your team included the only bilingual Independent Negotiator that would handle negotiations on your company's behalf.
This Independent Negotiator had a proven track record, and could help you increase your speed to market and make and save you thousands or millions of dollars.
Your Independent Negotiator would apply his knowledge of the human mind, psychology, body language and leverage his winning attitude for the benefit of your business.
You had direct access to a qualified negotiator who understands the lucrative US Hispanic market – both from a language and cultural perspective.
Introducing Daniel Rutois
Daniel Rutois is a seasoned Independent Negotiator who has already conducted successful negotiations on behalf of clients – specifically focused on negotiations involving the US Hispanic market, Latin America, and other international markets.
Owner and CEO of four different companies, including PowerOneMortgage – one of the leading Hispanic mortgage companies in South Florida (which employs over 50 brokers).
Showcased across different media. His weekly articles and interviews on print, radio and television have made a positive impact on thousands of individuals, who have relied on his advice to meet their personal and professional goals.
Launched a successful negotiations training business. Through his training seminars, Mr. Rutois has been an instrumental force in providing negotiation skills to corporate sales forces, specifically targeting US Hispanic employees of major corporations.
Leveraged his business success and significant experience to become a master Independent negotiator. His clients include political leaders, business owners, sales executives and other professionals.
Currently working on his book, titled "The Negotiator," ("El Negociador") expected to be released in English and Spanish in 2010.
Dany Rutois Delivers Results!
"One of my principles in the art of negotiations is that a deal can be secured, and maybe even closed, before actually meeting at the negotiating table."

"Many business owners wish they get what they deserve. The reality is that you get what you can negotiate."

"Know when to say NO, so that you can get to YES"

Daniel Rutois
Are you ready to take your business to the next level ?
Next Steps
The first step in the process requires you to contact us, so that Mr. Rutois can review the specific details of your situation.
As you would expect, he will only commit to those that he is confident that he can close and were he can add significant value.
Contact us:
By phone: 954-447-4445
By email: click and e-mail us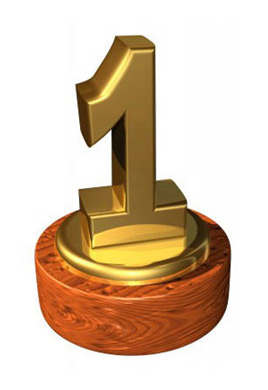 Case Studies – Some Recent Examples
Case #1
Company / Industry: Florida Company Confidential / Construction Industry
Background: US Based company seeks to win a major bid to handle the construction of a new road network in Central America.
There were four (4) other major players submitting bids (in person), and with existing relationships.
Results: In just 1 day, Dany Rutois develops the right local contacts and submits the bid in person; Client is selected as winning bid.
Client is able to enter a new market, and wins a multi-million dollar, multi-year project.
Case #2
Company / Industry: Latin America Medical Centers
Background: Medical Center wants to become the preferred medical service provider for a local union.
Results: In just 2 days, Dany Rutois obtains an exclusivity contract for the medical service to serve the members of the union.
Client achieves a new source of revenues, increase credibility and improved competitive position.
Case #3
Company / Industry: California Company Confidential / Wholesale Food
Background: Fruit distributor seeking to expand internationally.
Results: In just 1 day, Dany Rutois obtains a purchase contract for $10M annual contract. To distribute fruits across Europe.